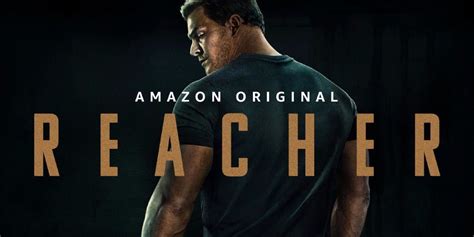 "Reacher" (Amazon Prime) season 1 - The real deal.
Season 1 of the new television series is based on the "Killing Floor" by Lee Child.
The eight-episode first season is based on "Killing Floor"; the first of the Jack Reacher novels. With 25 published books in the series and more to come, there is plenty of source material for the television show for many years to come.
American actor Alan Ritchson is the believable version of Jack Reacher. Tom Cruise previously starred in two movie adaptations of the novels. However, unlike Tom Cruise, Alan Ritchson has the physical characteristics of the fictional character. He is as close to the books Jack Reacher as it gets. He is built like a tank, reserved when he speaks, and brutally frontal occasionally.
Top-notch acting and a well-written script that does not have to rush to tell the story is a dream adaptation to both the book's fans and first-time viewers — highly recommended!
References:
https://en.wikipedia.org/wiki/Jack_Reacher
https://en.wikipedia.org/wiki/Jack_Reacher_(book_series)
https://en.wikipedia.org/wiki/Reacher_(TV_series)