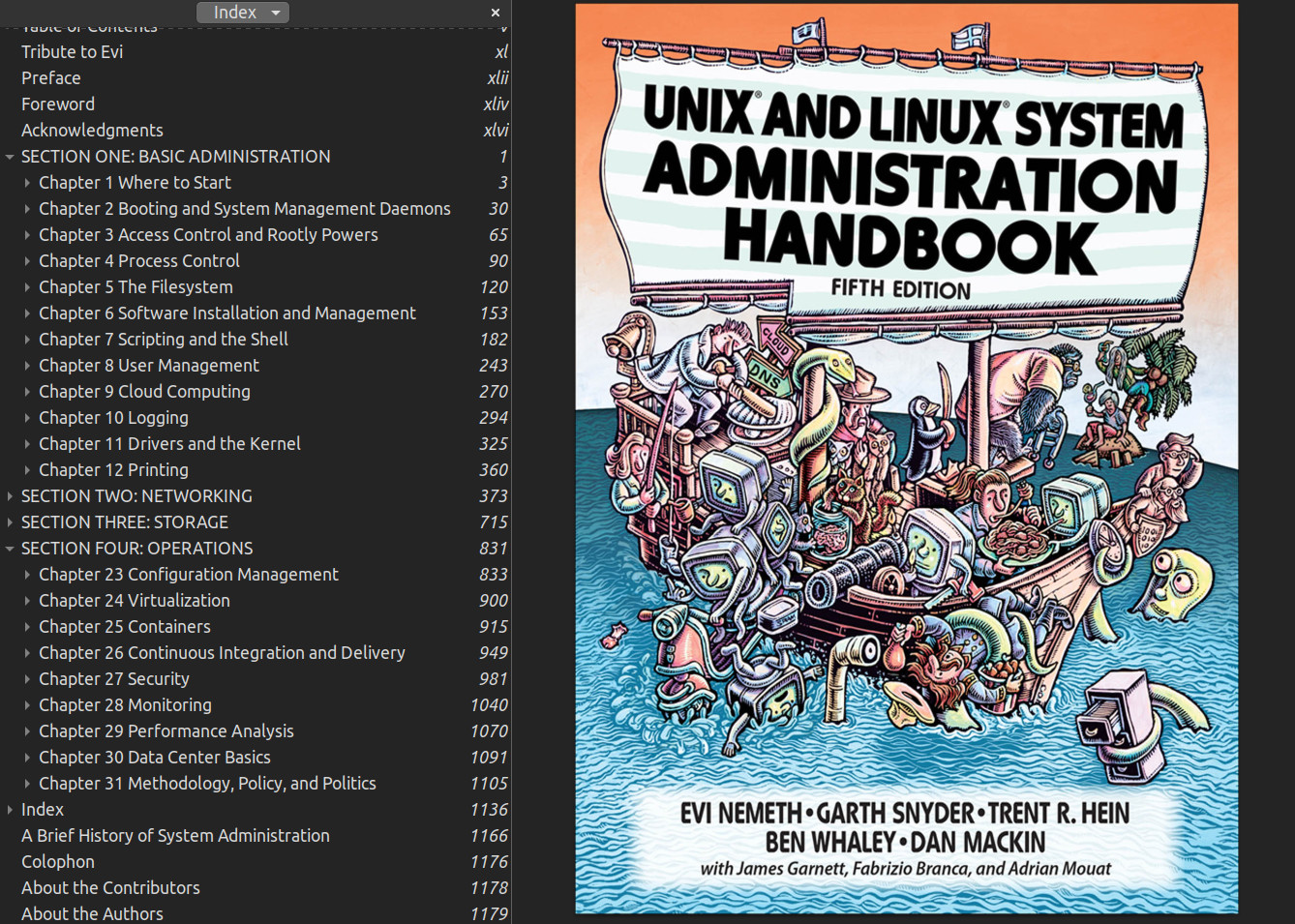 Unix and Linux system administration handbook
There is no other book I have read (some of the chapters) so many times. None so influential in shaping the way I use computers. Over time I have bought all editions of the book.
Evi Nemeth was the main author up to the fourth edition. She disappeared in a storm near New Zealand while living the dream of sailing with her family in her retirement years. 
The professor, the matriarch of system administration. I am forever in debt to her for all I have learned from her books.