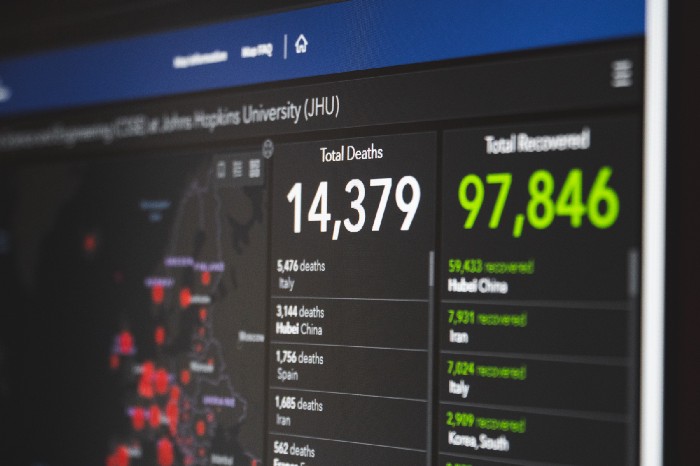 The Pandemic Is Ending — According To Experts
Get a grip on reality; start planning your life and be extra-careful now!
Most experts believe SARS-CoV-2 will become endemic. As the disease moves from Pandemic to endemic, the health impacts will be less severe, and we as a society will be better able to manage the risks associated with COVID-19. However, this switch does not mean we will eliminate COVID-19 (the disease) but learn to live with it (the virus SARS-CoV-2 and its various mutations), reduce transmission, and reduce severe consequences for infected people.
History of pandemics (spoiler) review of our current situation
If the history of pandemics serves us right, eventually, epidemiologists will agree that we have reached the endemic stage. But exactly what this phase looks like, how many deaths it causes, and the risk of infection from it depends mainly on how serious the virus variants, including Omicron, turn out to be and how effective the measures we take against the disease are. It has happened before, and it will happen again.
There is no doubt that the coronavirus will eventually get to us when almost everyone is vaccinated or infected, or both. However, right now, we are still going through a messy and potentially unstable transition. Nevertheless, judging by the sudden drop in new infections in South Africa and the United Kingdom, right after the raging spread of Omicron, I would say there is a pretty good chance we are reaching the final leg of the Pandemic.
Our post-pandemic future will largely depend on how the virus evolves over the next few years. As our ability to avoid the worst-case scenarios for COVID-19 improves, the virus will never truly disappear. While this virus and our immunity determine the likely future of endemic COVID, the ultimate burden of the cases and deaths we endure lies with us.
A clear picture instead of recycled technical jargon?
We heard about the possibility of "herd immunity". But, unfortunately, it was presented more like an oasis in the desert and a goal than a hypothesis. Like herd immunity, endemicity is technical jargon that refers to the threshold where science supposedly says we can stop worrying about COVID-19.
COVID-19 is not yet endemic because many people are still not immune from vaccination or infection worldwide. The likelihood that every single person will at some point get the virus is more than apparent. Unless you live in a bubble, in isolation from other human beings, you will get it. Hence, the non-vaccinated will get natural immunity by contracting the disease, at a much higher risk of dying in the process. The problem will nevertheless solve itself.
Regardless of your vaccine position, this is an excellent time to get your shots if you have not taken them already. Do you want to be that family member that dies from COVID-19 in the last moment days of a pandemic? Please grow up. The vast majority of the population has already "tested" the vaccine, so you can put your doubts to rest. Don't die of stubbornness; with the help of the virus, humanity is finally defeating.
This last mile in the race to survive is the hardest.
Countries will not enter the endemic phase simultaneously. Several factors, including vaccination levels and how spread-out communities are. Although Omicron looks like it's establishing itself as the dominant variant everywhere, this is happening at different rates that greatly vary from country to country.
Hospitalizations everywhere have their limits. The transition to the endemic state of the epidemic is not something we want to rush, even if it means life will get back to normal. Some of us will need help and medical care; it is up to us to ensure we don't take that precious scarce ventilator, hospital bed, or treatment if we can wait our turn to take more significant risks.
Patterns are likely to be significantly different in some countries. Countries that opted, or were faced with the fact, that Omicron will go thru their population unchecked by restrictions are betting that disease levels will be compatible with their healthcare capacity. They better get it right. It's a significant bet.
Some countries opting for a zero-virus spread policy will sooner or later change their policies either voluntarily or under changing circumstances outside their control — the option to either attempt to manage the spread of the disease or not manage it at all. Regardless, it will happen.
The decline in infection numbers is slower on the right side of graphic curves than the rise in cases on the left. It takes a couple of weeks for the rampant number of infections to fall.
Will COVID-19 still kill us when it becomes endemic?
No doubt the virus will still pose a potentially serious threat to the elderly and medically vulnerable, but the degree of suffering could be much less, closer to what we experienced in the worst pre-COVID flu seasons. So, yes, it will kill some of us, just like the flu and other endemic diseases.
Medical care availability and better treatments should contribute to a much better prognosis in the future. However, like flu season, people are likely to take extra precautions whenever COVID-19 cases increase. The most significant difference is that the governments will no longer actively control the spread of the virus and instead focus on treating higher-risk patients.
Over time, we may see the virus become less pathogenic, like the four coronaviruses that cause the common cold, which is nothing more than a seasonal nuisance. It may also disappear, like smallpox and polio. We do not know which.